OUR ASSOCIATION OF LAWYERS
Ádám Illés, LL.M graduated in 2009 at the Eötvös Loránd Science University in Budapest where he also held lectures as a demonstrator in media law. He completed his curriculum with an ERASMUS scholarship at the University of Salzburg. In 2010, he obtained a master of law degree at the University of Göttingen focusing on competition law and spent an internship at the renowned law firm Herfurth und Partner in Hanover. In 2013, following his admittance to the Bar as attorney he joined a Prague-based regional law firm to help establish the firm's Hungarian office. As co-author he contributed to the Hungarian chapter of Mergers & Acquisitions International Series 2nd Edition published by Sweet & Maxwell in 2016. He advised in the acquisition of the shares of a leading Hungarian distributor of disposable horeca products by a UK group which was ranked as no. 9 on the list of Hungarian deals in 2016. In 2017, he completed the professional course for corporate lawyers at his alma mater with a thesis on crowdfunding. He is a member of the Board of the Czech-Hungarian Business Association and Vice-President of the Management Board of Visegrad+ Legal group.
Practice areas: M&A, Corporate Law, Competition Law, Commercial Law, Litigation.
Languages: English, German.

He graduated in 2008 at the Eötvös Loránd Science University with the academic year of 2005/2006 spent as an ERASMUS Scholar at the law faculty of the University of Vienna where he studied Austrian and European Law. He took part a master of law program at the University of Göttingen in 2011/2012 when he also took an internship at a German law firm. He spent 6 years at the Hungarian PwC Legal (Réti, Antall & Partners) where he gained remarkable expertise in M&A Transactions, Litigations, Banking & Finance, Pharmaceutics, Regulatory Matters and Data Protection. In 2015 he joined KNP, a Hungarian law firm specialising in Litigation and Pharmaceutical Law. He joined the team of KPMG Legal at the end of 2016 where his focus was on data protection, compliance with GDPR and litigation. Since mid-2018 he has worked exclusively for his own clients whilst co-operating within the team. He teaches enforcement  of civil law claims for business students as visiting lecturer at the Budapest Budapest Business School, Faculty of Commerce, Hospitality and Tourism since the academic year of 2017/18.
Practice areas: Data Protection, Pharmaceutical Law, Real Property Law, M&A, Competition Law, Commercial Law, Litigation.
Languages: English, German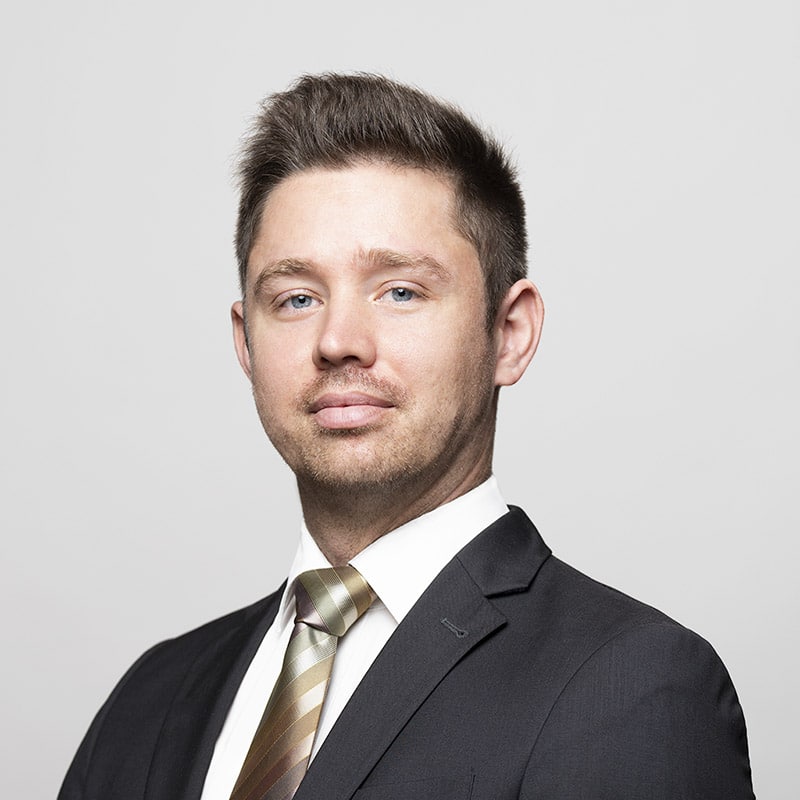 He graduated in 2012 at Pázmány Péter Catholic University. He prepared his thesis on the legal remedies in civil procedure. In 2010, he worked at a law office based in Budapest as an intern performing traditional tasks of a lawyer. From 2013, he worked at a regional authority for environment protection, engaged in every area of environmental law. From 2014, he served as a legal representative of the Ministry of Defence of Hungary, providing legal representation to the ministry, to the Medical Center and to all corps of the Hungarian Defence Forces on court and in out-of-court proceedings. He joined our firm in 2017, where he primarily provides legal advice in the field corporate law, labour law and civil law matters of foreign-owned companies. Beside other cases, he took part in proceedings related to the expansion of one of the largest Chinese airline and a Czech sports store chain in Hungary.
Practice areas: Labour Law, Litigation, Environmental Law, Regulatory Law
Languages: English

He graduated in 2014 at the University of MiskolcFaculty of Law. He prepared his thesis on Agricultural Law for which he took second place in a nationwide competition. During and after his studies, he was managing director of a pawnshop chain where was responsible for compliance and he provided legal representation for the company in a variety of legal disputes. In this position he adopted not only a lawyer's mindset but also that of a businessman, developed unique problem-solving skills and obtained a wide range of knowledge.In 2017, he absolved a professional course for  traffic lawyers. As a result, he has above-average proficiency in both transport law and related financial and commercial law topics. He passed the bar exam in 2020 and completed a master course for compliance lawyers in 2021. He joined our team in 2021 and supports us in legal disputes, legal case analysis, drafting of policies and contracts.
Practice areas: Administrative Law, Company Law, Contract Law, Commercial Law, Litigation, Compliance.
Languages: English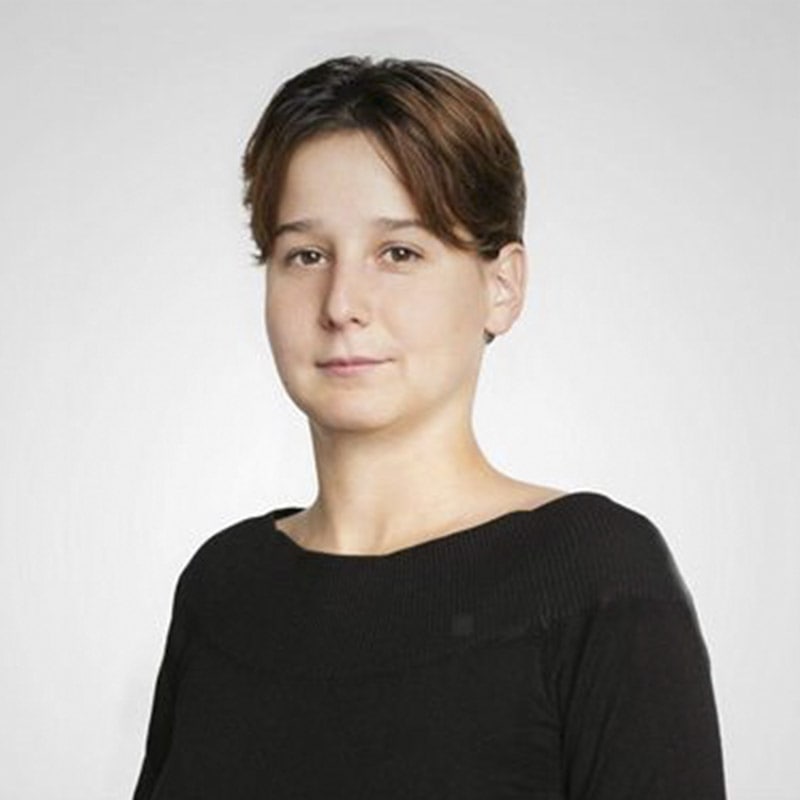 She was admitted to the Budapest Bar Association in October 2014 when she joined a Czech regional law firm as an associate. She gained extensive experience in M&A, Labour Law, Litigation, Real Estate and cross-border transactions there. She was promoted to managing associate in 2016. After returning from maternity leave in 2020, she launched her own practice and started to co-operate with our law firm. Veronika assists our team with her excellent professional knowledge in complex, sophisticated projects.
Practice areas: Real Estate, Corporate Law, Commercial Law, Labour Law, Litigation.
Languages: English, French

He graduated at the Eötvös Loránd University, where he was an undergraduate researcher at the Department of Agricultural and Cooperative Law. After his university studies, he worked in the telecommunications sector, where after a few years he was the Managing Director & Head of Legal Affairs of a service provider. In the meantime, he qualified as an ICT lawyer, where he wrote his thesis on Internet and telephone subscription contracts. He then joined a dynamically growing law firm where he was responsible for the areas of clinical research agreements, intellectual property law, data protection and employment law, among other tasks. In addition to his law firm activities, for a few years he was a member of the board of directors of a cooperative savings bank. For several years he advises on Hungarian and international film industry contracts and copyright issues. After completing his studies in copyright law at Harvard Law School and the WIPO Academy, he is currently studying to obtain an LL.M in the fields of real estate law and labour law. He joined our team in 2022 and mainly focuses on contract law, real estate law, corporate law and copyright law.
Practice areas: Contract Law, Labour & Employment Law, Data Protection Law, Real Estate Law, Litigation
Languages: English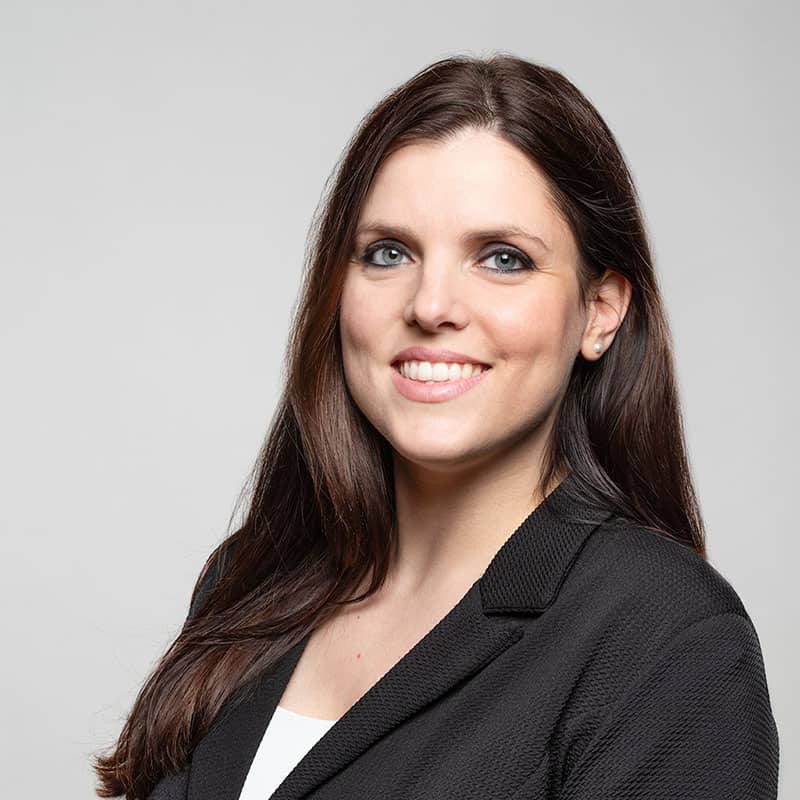 She graduated at Faculty of Humanities and Social Sciences of Pázmány Péter Catholic University, in Communications and History degree programmes in 2010. She had worked as a history teacher in a grammar school for 4 years, then took a job in the private sector as a sales assistant at a start-up company. She was also employed in private health care, where as the head of the receptionists she organized medical screenings and took on case manager tasks. Currently she studies law at Pázmány Péter Catholic University.
Languages: English